Visit lincoln.ox.ac.uk for info on courses, accommodation and admissions.
Other end? Find here to find out about our JCR Alumni Connections.
Welcome to the new JCR Website! The JCR serves as a college-level student union responsible for events, Welfare, and making student ideas come to life. Got an idea that you want to make happen? Get in touch with our Executive Committee below or come along to a JCR meeting!
The JCR holds regular meetings where all JCR members are able to raise issues and vote on various topics. 
Download the Really-Useful-Info-Page
Download the Really-Useful-Info-Page full of important contacts, timings and more! Perfect to print out for your pinboard!
Alternatively, fill out this form for a free printed copy to appear in your pidge within 7 term days (optionally comes with 4x push-pins). 
Please contact the website officer at hello@lincolncollegejcr.co.uk if you find any errors!
For current students: let us know your suggestions, ideas, feedback and comments on the JCR. Either speak to your favourite committee member or fill out the anonymous form here!
Event not on the calendar? Email the JCR Secretary to add it in. Click '+ Google Calendar' in the bottom right corner to add this calendar to your personal calendar so you don't miss upcoming events!
The ten JCR Officers keep the JCR afloat, with a variety of roles from President and Treasurer all the way to Welfare Officers and Entertainment Chair. The team is also supported by an ever-growing wider committee covering all aspects of Lincoln life. The positions are filled through JCR-wide elections with some roles elected in Michaelmas term and some in Trinity.
Fi Townsley
President
Freddie Maud
Vice President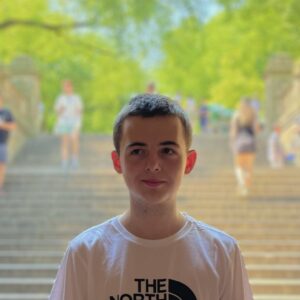 Jake Palmer
Treasurer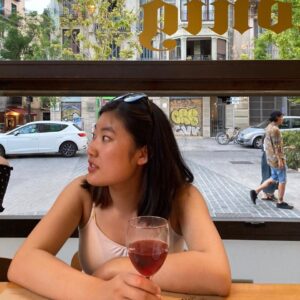 Ashley Wang
Secretary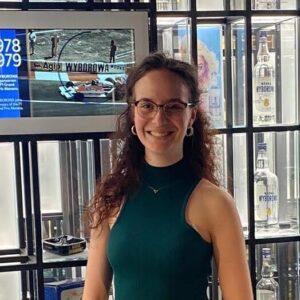 Amelia Kopacz
Academic Affairs
Hetty Bieber
Environment and Ethics Rep
Tom Newman
Access and Outreach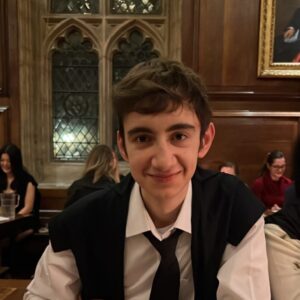 Georgi Filipov
Welfare
Hazel Kenny
Welfare
Chris Paton
Entz Chair
The Entertainment Committee (known as 'Entz'), organises many of the Lincoln College JCR events. From BOPs to Black Tie Drinks, from Crewdates to Carving Pumpkins – we will organise whatever the Undergraduates want to do. 
Current Entz Team:
Chris Paton (Chair)
Ella Davies (Treasurer)
Ardal Rooney
Charlotte Hadfield
Annabel Ruckledge
Harry Bridgewater
Kath Simms


Our JCR is run by a team of almost 50 people! There's a role for everyone and everyone's encouraged to get involved. Alongside our Officers Team and Entz Team, we have 4 other Teams responsible for different aspects of Lincoln life.
Welfare Officer: Georgi Filipov
Welfare Officer: Hazel Kenny
LGBTQIA+ Reps: Bea Keady & Zoe Adams
Gender Rep: Dulcie Langley
CRED Rep: Anthony Maciel
Disabilities Rep: Samuel Strachan
International Students' Reps: Rebecca Wong & Manali Patil
Social Backgrounds Rep: Ananya Saraf
Lincoln Unites President: Sultan Khokhar
VP (Chair): Freddie Maud
Arts Rep: Kath Simms & Fi Townsley
Sports Rep: Harry Bridgewater
Revue Rep: Hannah Newman
Stash Rep: Patrick Quaife
War Minister: Thomas Ancill
Cookie Fairies: Heather Christie & Thaleesha Iynkaren
Steak Fairies: Archie Turner & Phoebe Briggs-Mould
Marmite Fairies: Hannah Newman & Emma Landon
Honorary Archivists: Thomas Britton & George Ramsey
Yearbook Rep: Marianne Cross
Keeper of the College Tortoise: Natasha Birch
Environment and Ethics Officer: Hetty Bieber
Charities Rep: Sahil Shah
Food Rep: Jonathan Shaw
Bicycle Rep: Ozzadeh Tajalli
Inreach and Outreach Relations Team
Access and Outreach Officer: Tom Newman
Academic Affairs Officer: Amelia Kopacz
1427 Committee President (Alumni Rep): Felix Cripps
Website Manager: Jake Palmer
The Imp Editor: Olivia Boyle
Ball President: Zoe Adams
Independent Chair and Returning Officer: James Turvey
Table: Archie Turner